Divorce is an unfortunate reality for a lot of people at some point in their lives. While it is generally not considered a good thing, you can not only survive but thrive as you make your way through the divorce process. Here are five tips that will help if you find yourself in this situation.
TIP 1 – Keep Your Perspective – Although the divorce might seem like it is consuming your life while it is ongoing remember that at some point it will just be a part of your past life. So even though it seems enormous right now remind yourself that this feeling is temporary.
Read also: "Resentment is poison".
TIP 2 – Hire a Good Lawyer and Follow Their Advice – Many people fear hiring a lawyer, thinking that doing so will turn their divorce into a giant battle. If you go to the right lawyer the opposite will happen and they will help you reach a fair and fast conclusion.
TIP 3 – Don't Start Dating too Quickly – Often people feel (especially if they think their spouse is "leaving them") that they need to immediately jump back into the dating world to prove that they are still desirable. This can be overwhelming and too much too soon. There is plenty of time to date and it will be a lot more fun after you have had a chance to transition to being single again first. This leads me to Tip #4…
TIP 4 – Let Yourself Grieve, But Don't Dwell – Give yourself permission to feel bad about it for a little while. It is natural and healthy to grieve when a lifelong commitment doesn't work out the way you hoped it would. But remember that you only get once chance at this life so you should treasure each day as the gift that it is. If you keep this in mind you will eventually be able to move on, appreciating your marriage for whatever positive you got out of it and then happily move forward into the next phase of your life.
TIP 5 – Take Care of Yourself By Having Some Fun – It might be trite but laughter really is the best medicine, even for a heartache. Find a way to get some laughter and joy into your life. If you have kids, go out of your way to do fun things with them during your with them. If you have hobbies that you enjoy, do them. And if you grew up in the 70's or 80's and just need a laugh check out this happy little clouds video.
Follow these tips and you will be able to move onward and upward with your life even through the divorce process.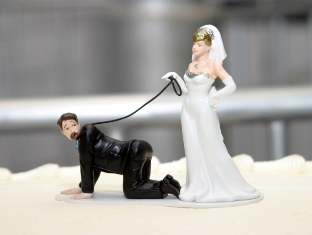 About the Author
This is a guest post by Scott Morgan is an Austin divorce lawyer with 18 years of experience helping people navigate the divorce process. You can read more about him at the Morgan Law Firm website.