It's just a huge cushion. Why would a mattress cost so much? Never fear, here are some tips to reduce that price.
Having a good bed with a good mattress is one of the most important keys to getting a good night's sleep. Sure, you can find ways to overcome a cheap mattress's problems, but why not just buy the best mattress to begin with?
Over time, buying a high quality mattress will more than pay for itself. It will also be cheaper than having to constantly replace whatever rig you've currently got set up to make your cheapo mattress comfortable enough to sleep on.
That doesn't mean you have to buy the most expensive mattress you can find. There are always ways to live big on a small budget. I've written on how to get free furniture. Most of these don't apply to mattresses.  So here is how to get the best best mattress possible without spending more than necessary.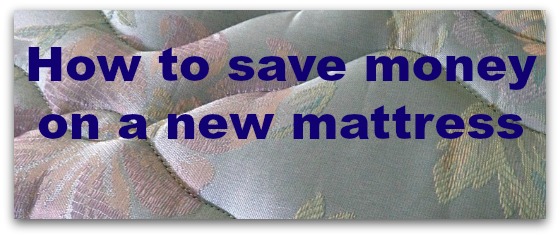 Financing the mattress

Sometimes, financing can end up costing you more.  Sometimes it costs you less. So it pays to ask questions.  In many cases, stores offer their own in-house financing option that is way cheaper than buying your new mattress with your credit card. The incentive to buy is often a year with no interest. For example, at Bedding Mart in Little Rock, if you pay the bed off within a year, you don't have to pay any interest on the purchase. That's like getting a loan for the price of the mattress interest-free. As long as you budget to pay the mattress off within a year, you are effectively getting a discount.
Financing can be a way to get a high-end mattress without having to pay interest or wait to save up for it.
Shop Local
Mom and Pop bed and furniture shops are a great place to find fantastic deals on great beds and mattresses. Independently owned stores are often more willing to haggle over price than chain stores, and definitely more so than when you buy online. They have the freedom to lower the price because they know that's how to keep a loyal, local customer base. Plus there's that whole warm fuzzy feeling from supporting a local and independent company.
What Do You Actually Need?
When you're walking around a showroom, it's easy to get taken in by all of the super plus deluxe memory foam adjustable firmness bells and whistles that surround you.
Ooh.

Ahh.
Just push down on one of those fancy mattresses and feel how buying anything else would be a disaster. That is why you shouldn't even consider them or waste time looking at them unless you know that's what you need. Bells and whistles are not what you need to sleep well.
Instead, figure out exactly what you need in a mattress to get a restful night's sleep. For example, do you need a very firm mattress to feel comfortable? Or are you more of a feather bed feels-like-a-cloud mattress fan? Or you might fall somewhere in between.  Take some time to figure this out.
Do you need a specific type of mattress to accommodate physical issues? People who suffer from arthritis and joint issues, for example, often need something softer.  This alleviates the pressure their bodies put on their joints as they sleep.
Are you a side sleeper, a back sleeper, or someone who tosses and turns? Do you share your bed regularly with a partner? These are all factors to consider before you start shopping for your next mattress. Focusing on these criteria will help you concentrate more on quality for what you need, rather than on shiny baubles dangling in front of you.
Size Matters
The smaller the bed, the cheaper the mattress. If you are on an incredibly strapped budget and live on your own, it might be worth exploring your options in the twin mattress section of the store. This way you'll get a good quality mattress but won't have to spend as much for it. Think of the space you'll save in your home and the money you'll save on sheets and blankets. Compromise on size, not on quality.
Floor Models
If you fall in love with a specific mattress but are worried that it's a drain on your budget, ask the seller if you can buy the floor model. Floor models are usually cheaper because of the wear and tear they endure as person after person tests them out. But frankly, they aren't all that worn.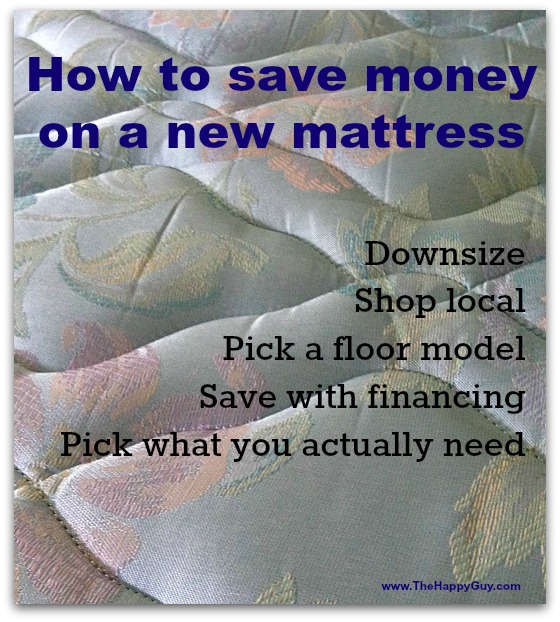 These are just some of the tips to help you get a good quality mattress that meets your needs and your budgets. Have you scored a good deal? Tell us about it!