In the emerging gig economy, more and more people are choosing to work anywhere they feel like. These are the digital nomads.
Thanks to the Internet, we have a world full of digital nomads. In the days of moat diggers and blacksmiths, it was important to live close to your work. Moats are not transportable, and if you tried transporting a customer's horse, there was likely a hanging in your very near future. These days, a lot of work is geography independent.
Here are a few of the careers that will follow you no matter where your feet or a plane ticket will take you.  These are generally freelance careers, where you work for a variety of companies and individuals:

Web designer or programmer
Marketer
Social media manager
Virtual assistant
Bookkeeper or accountant
Graphic designer
Blogger
Online tutor
Apps developer
Editor
Typesetter
Translator
Transcriber
Data entry clerk
These are careers you just cannot run away from.  But why would you want to?
Anywhere there's an Internet connection, and your favorite beverage, will do. But some places will do better than others, and I was curious how today's digital nomad decides. With the world at your doorstep, one could bed down in Singapore or Santiago. One could spend some time in the Australian outback or in the upper Amazon rainforest. One could choose between London and Oslo, Buenos Aires and Tokyo, Vancouver and Venice.
How does one choose?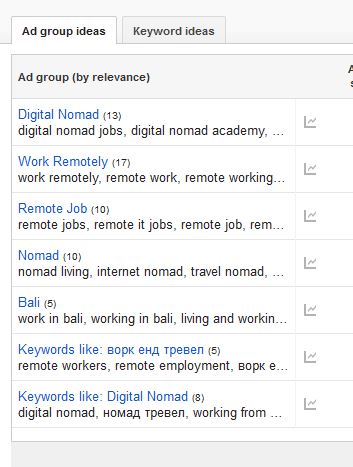 So I decided to ask a few digital nomads whom I know.
Ryan Biddulph is probably the best known digital nomad on the planet, thanks to his successful "Blogging in Paradise" brand. In fact, when Google offers keyword suggestions based on "digital nomad", Bali, where he has lived five times, comes up as one of the top recommendations.
When Ryan looks for a "long-term" location, by which he means 2 – 6 months, one factor takes precedence over all others: internet connectivity speed.
"Me and my wife Kelli love traveling to exotic locales but without a strong connection it's a no go. We're full time pro bloggers and need that juice."
He staked out his current accommodations by engaging in several Skype conversations with the owner, to make sure the Internet connection was strong enough. If you write books or do design work locally on your laptop, Internet speed might not be of such great concern. But if you manage social media accounts or log in to the Cloud to do client bookkeeping, Internet connection speed is paramount.
He also has a preference for warm, exotic climates, having spent time in Fiji, Quepos in Costa Rica and Koh Lanta in Thailand.
"Warm temperatures are a must. Being by a beach is important too."
For financial reasons, Ryan looks for countries where the US dollar is strong against the local currency. This is important not just for Americans, but for anyone who gets paid in US dollars…which is most freelancers.
Brazilian nomad Vinicius Covas has a much more practical approach to the places he goes. He is looking to advance his career in journalism by getting to know the players and the terrain across Latin America.
"As a journalist who is looking to develop their own skills in this field, I chose Mexico because I believe it is a country with a great force in business communications. Beside, as a Brazilian, I understand Mexicans have their power in Latin America."
Natalie Sisson has set herself up a challenge – to see half the world.  So far she has been to 69 countries, carrying her business in a suitcase.  For her, the main question she asks before choosing a place to go is whether she has already been there. With bank accounts in four different countries, she also calls herself a "fiscal nomad".
Ryan certainly does not fit the image of the typical American, which can probably be said of most digital nomads.
"Kelli and I prefer to live in local neighborhoods away from tourist traps. Right now we're in a quiet little Balinese village were few people speak English. It's forced me to brush up on my Bahasa, that's for sure."
Ian Parks is a graphic designer from England and he looks to experience different cultures, as well: Montreal, Cairo, New Zealand and now Budapest.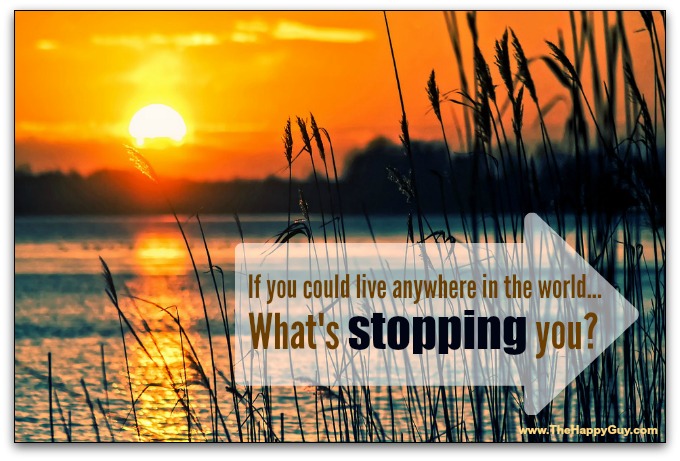 The Brazilian sees it the same way.
"I avoid always to keep in my comfort zone. I believe when you decide to travel or live in another country, you need to discover what the place has to offer to you, I mean, cultural things, economic topics, networking connections. You can learn a lot talking with native people and this helps you improve your own job with new ideas and endeavors."