What do you rely on for your happiness?
Do you make your own happiness? Or do you wait for it to come to you?
Do you create your own future? Or do you rely on tarot readings an fortune tellers?
Do you blaze your own path? Or do you follow people around you?
Do you work alone? Or do you prefer to run with the crowd?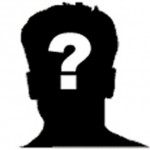 These are not right and wrong answer questions. These are questions about who you are. Knowing who you are is important for making decisions in your life.
No matter how much you might fall in love with somebody because you share interests or because you like how they look or talk or smell, if you want to build a lifetime together, the person had better be compatible at a much more fundamental level.
Your next job might seem like fun because of the subject matter. Or the pay. Or because of location, or the company's reputation. But if your position is not compatible with your personality, you will neither excel at you job nor enjoy it very much. It is one of the great urban legends that if somebody is a good vice president, they should be promoted to president. It takes a totally different personality to excel at being number one than at being number two.
You don't have to be psychic to find your ideal place in the world. But you do have to know yourself.
READ ALSO: Define success
READ ALSO: Priorities