Yes, life can be hard. But there's an app for that. In fact, here are twelve Android tablet apps to make your life easier.
There's no doubt you've heard people say "There's an app for that" – probably often enough to make you roll your eyes when you hear it.
While the saying may be somewhat dated, they're not wrong. No matter what you happen to be doing, there is likely to be an app that can help you do it better, smarter or faster.
When my daughter plays that Taylor Swift parody about her being a bit of a stalker, I often joke that "There's an app for that". But I've never checked; I really don't want to know.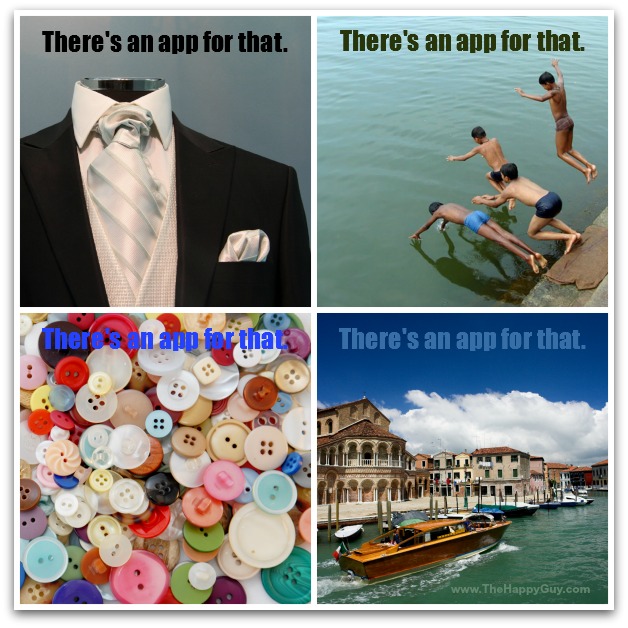 Here are our top 12 apps for making whatever you are doing simpler.
Organise
Google Keep: If you like to stay organised – or if you wish you were more organised than you are – Google Keep could be the app for you. Use the app to post 'post-it notes' of lists, photos, reminders and notes, transcribe voice notes to text, and sync with Google Now to remember every important upcoming event.
Mint: Mint makes budgeting simpler. Who would have thought such a thing was possible? Use Mint to link your bank accounts, loans and credit cards, add your incomings and outgoings, and keep track of spending. Create charts and graphs in Mint to find out more about your spending habits, and set up reminders and notifications for due bills and low account balances.
Customise
KK Launcher Prime: One of the best things about Android is the ability to customise. If you want more functionality on your Android tablet, check out KK Launcher Prime to customise to your heart's content.
Chameleon Launcher: With this app you can integrate a number of services and apps into your home screen using widgets, letting you see your Twitter, Facebook, Google+ and Instagram feeds, and so much more. You can even create numerous home screens in Chameleon Launcher, so you have quicker access what you often need.
Swiftkey: Not happy with your Android keyboard? Change it with Swiftkey. It's multilingual, it predicts words as you type, it learns, and you can choose to drag your finger around to type. It even splits out in landscape mode so you can thumb type.
Work
Quickoffice: With Quickoffice you can turn your tablet into an office on-the-go. You can compose and edit Word, Excel, and PowerPoint files, and store them in the cloud via Google Drive.
Dropbox: Need more storage? Check out Dropbox. It lets you easily store files, pictures, music and other media content for work and home in the cloud.,  It also makes it easy to share large files, such as video.  Dropbox has saved my hide many times.
Create
Snapseed: This is the perfect tool for photo-editing. Snapseed is easy to use, while still providing professional-level editing tools, including 2500x zoom and heaps of awesome filter options.
Sketchbook Express: Release the artist within you with Sketchbook Express. This is a digital sketching app that allows you to sketch and paint in colour, offering a wide range brush styles and drawing tools, a full colour wheel, and 2500x zoom.
Recipe Search: Want to create in the kitchen? Download Recipe Search to help you find new recipes and store favourite ones. It offers handy tools such as meal planners, and you can search for recipes based on category, or based on the ingredients you have in the fridge.
Listen
Spotify: While there is a whole bunch of apps that allow you to stream music, Spotify is still one of the best (although not yet available in Canada?!?). The free version of the app lets you listen to a huge variety of music, or if you choose to subscribe, you can listen ad-free and download tracks to listen offline.
Relax
Kindle: Again, there are numerous e-reader apps out there, however, Kindle is still up there among the best. You can customise your interface, bookmark pages, look up words in the dictionary, highlight passages and take notes in the margins. You can also sync the app across your devices so you never lose your place.
"The key to getting the most out of any app is to have a fast and reliable mobile broadband connection," says Justin Hodgkins, who represents mobile broadband from iiNet. "Many of our new customers have commented on how much better their apps are now working."
The Web is getting more mobile every day. Within ten years, there might well be apps for things you can't even imagine. Who would have thought, just ten years ago, that instead of going to a travel agency, we would carry travel agencies around in our hands? Or that instead of going to the library, we would hold the library in our hands? Yes, there's an app for that!