What is the single best way to become a truly motivated person?  Yes, this is a trick question.
Motivate others.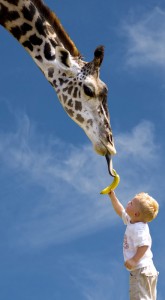 That's right, if you keep lighting sparks of enthusiasm under friends, family, colleagues and neighbors, you will notice an awe-inspiring transformation in your own attitude.  Sparks of enthusiasm will ignite on you, as well.  You, too, will be motivated.
It is virtually impossible to encourage people around you to shoot for their dreams, to go for goal, to reach for the brass ring without getting excited about your own.  The more you encourage others, the more the excitement carries you with it.
Think about all the people you know, or at least those you know well enough.  What are their dreams?  What are their goals?  Make an effort to find out.  Then make an effort to help out.  I guarantee that your life will be richer for your efforts.
Want to help motivate people starting right now, pass along this blog post on Twitter or FaceBook or Pinterest (buttons to the right).
READ ALSO: Zig Ziglar motivational quotes