It's not the tickets that count.
This morning, my eldest daughter – 10 years old – did indeed win four tickets to see Harry Potter and the Deathly Hallows Part II this weekend. But that is not the exciting part. The exciting part is that she got on the radio (CISS FM in Ottawa). For the second time. And this time she got to answer the question. And she got it right.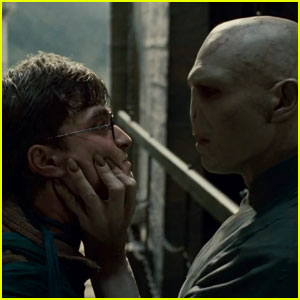 Yesterday, she was so excited to be "caller number three", and waited in anticipation as Caller Number One (a 12-year old girl) was given an impossible question to answer. I mean, who knows off the top of their head the maximum speed of a Firebolt 2000 (Did I even get the right model number?)?
And then as Caller Number Two – a full-grown man – was given a no-way-you-can-miss, easy-peasy question. No, Harry did not get his scar falling off a bike or bumping into a wall at Hogwarts, two of the throw-away choices he was given. And my daughter was naturally devastated when she did not even get the chance to try her hand at the question.
Well, today she had the radio station's number on speed dial on her mother's phone, and they kept calling and calling and calling and … "Hello, you are Caller Number One. Who am I speaking to?"
Woo-hoo!
She answered the question correctly and won four tickets to see the show.
But it is not the tickets that is the best part – we would go see the movie anyway. It was the chance to participate – the excitement of making it onto the show. And, of course, answering the trivia question correctly.
By the way, the question was "Who was Harry Potter's Herbology Teacher?"