"The world is a dangerous place, not because of those who do evil, but because of those who look on and do nothing."
– Albert Einstein
Anybody can look out at the world these days and see some that wild times are happening, with more on the way. We could have a very chaotic time in our near future.
And with the gigantic scale of events, many of us seem be crawling back into our turtle shells, trying to be safe from the melee storming outside the window. Others wail and protest, trying to wake up the sheep to our coming peril, like the proverbial Noah whilst building his ark.
The spiritual technique that switches things around.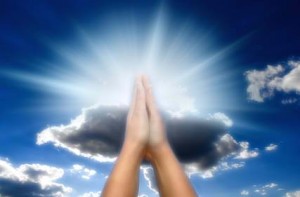 So what SHOULD we do about it all? What if the wildest part was, just like Dorthy and her ruby slippers, we already have inside of us an inherent spiritual technique that can change the basic situation, but we never realized it before? Not to change the entire world immediately, but to shift perspectives, to let go of the methods and ways that we have been entrenched in, but were so ubiquitous, that it was like fish breathing water.
If we look around, even inside our own lives, haven't most of been trained to think in ways that don't serve us? Aren't our habits rather ineffective? And aren't most of us rather complacent, and try to make our lives as comfortable as possible? And because of this, if we WERE to try to follow the dictate from old Einstein, wouldn't our efforts be more like simply flailing ourselves around?
The spiritual technique that inspires us.
Just sit back now, and imagine that you had a calling, a unique purpose that opened you up. Imagine that that was possible for you, and that you had a way to connect to it. That you had a way to KNOW what it was, and then you also had a way to know the best way to make it come alive in the world.
You might find that you have to take a moment now, to imagine this, but if you could, what would that feel like? Do any spiritual techniques or practices from past centuries or current times make us feel this way? Could anything be more motivational?
So now I must ask, for I want to get feedback from you, dear reader. Do you think it would be great to discover that we are all hardwired to connect to a higher source of wisdom and guidance, but that we didn't know how to do it before? Do you think that it is possible, and then could you see the ways you'd like your life to change?
To help answer these questions, and to read the rest of the story, go to this link:
http://spiritualhealingmethods.com/a-new-spiritual-technique/
---
This is a guest post by Andrew James Batha of http://www.spiritualhealingmethods.com