The old notion of lining up at the cash register could be a thing of the past, with mobile POS (point of sale) systems. Could we now be given surprise rewards and impromptu discounts, even as we are trying on clothes in the fitting rooms?
I don't know whether to publish this in the "Frugal" section or the "Too Cool" section. Oops, it seems I don't have a "Too Cool" section, so…
Most frugal shoppers keep one eye open for sales and the other for loyalty programs. Over the long term, they amount to the pretty much the same thing: take 10 percent off, or win 10 percent more merchandise later on.
Well, this post is inspired by a local gas station that keeps trying to get me to take on their points card. Notice that I did not say points "program". I said "card".
"Sorry, I don't want another card in my wallet."
There is a company called Coin working on a card that will replace all the other cards. You just push a button and it becomes any card you want. But that hasn't yet arrived and it will cost us (consumers) money.
Why does a loyalty program require me to carry an extra plastic card? I found myself both laughing and nodding my head at about 12-18 seconds into this video by Vend …
Tweet quote: "I don't want to carry another loyalty card in my pocket."
The video goes on to show how stores can run loyalty programs using Cloud-based Vend from an iPad. Aside from freeing our wallets and purses from card-bulge, it also means that store staff can run around the store and do all sorts of crazy things with their loyalty programs.
Who knows, maybe some creative stores will start offering on-the-spot prizes, windfalls, contests and all sorts of entertaining stuff. Why not? – online marketing over the past few years has become all about engagement, so why shouldn't the same thing apply to the retail environment.
And now that they are integrated with PayPal, I don't need cash or a credit card to pay, either – which makes it easier for consumers and less of a headache for retailers.
Shopping in a mobile-enabled store
Imagine this scenario. You are trying on two items in the fitting room, unsure which one to pick, and you decide to buy one. You don't want to wait in line at the checkout, so you make the purchase right there in the change room. And – Surprise! – you have just earned enough points to get the other item free, so you don't even have to choose between the two.  And no need to even reach into your pocket for a credit card.
Actually, I can see clothing retailers using this system to offer buy-two-get-one-free specials only accessible right there in the fitting room.
Although I have yet to see anything this creative in the stores around here, this mobile system is already being used by numerous small retailers.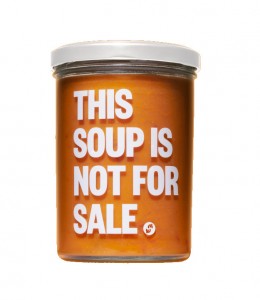 The Not For Sale Campaign is using it in stores In the Netherlands to sell merchandise that it uses to funds its charitable works around the world.
The Ben Espresso Bar in New Zealand makes it easy for customers to enjoy seasonal brews.
LoMo Market uses the iPad based system to be mobile – to bring farmers markets near to you, so you don't have to travel so far (assuming you live near Durham, North Carolina – if you live in Norway or Botswana, I suspect you'll have to drive pretty far to get to LoMo).
Not only might we soon do away with loyalty cards, but also with those pesky paper receipts. "We just ask if they're happy to receive a receipt by email, and not one customer has said no," says Andrew Paine of Sitka, a surf shop and retail clothing store in Victoria, British Columbia.
For the retailer – the guy who wants our loyalty – the whole Vend system is much more than just about loyalty programs, as Mobile Commerce Daily reports. In fact, that is a pretty small portion of what Vend does. The folks at GetApp point out that the big benefits of a cloud-based system is that it allows an entrepreneur or manager to keep track of things from anywhere. So if you are flitting between store and factory and warehouse and another store and…well, wherever you are, you have real-time data on sales and customers and whatever else you're tracking.
And the folks at GrowMap point out how easy it is for smaller merchants to use Vend because it integrates well with PayPal. Can you say "Frustrating banks that won't give my small business a merchant account with Visa or Mastercard"? Sure, I knew you could.
So don't be surprised if over the next few years, you see a lot more iPads checking you out – I mean "checking you out" as in a check-out counter without the counter. And not just at the "store". Your kid's piano teacher might bring Vend to your house. Your plumber surely will. Your insurance agent, too. The volunteer firemen who stop your car at the main intersection in town. The cow you milk…no, wait. Maybe not the cow.
* Want to keep up with the news on Vend, Follow them on Twitter or GooglePlus.