New on this blog is a blog carnival with a twist. This is the first Self-help Comment Carnival, where I share with you a few of the more interesting comments I have left on various blogs over the past week or so.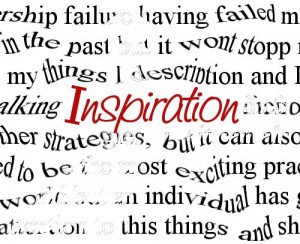 I loved this quote so much …
A pastor saw a beggar amidst the crowd at a Christian conference he was attending. He felt compassion for him and prayed to God, "Lord, please touch him!" Immediately he felt the Lord speak to his heart, "I will, if you will."
… that I just had to leave a comment over at City Rescue Mission
When Stacey at The Habit Building Challenge started talking about – you, guessed it – habits, I could not resist putting my oars into the water …
I have always believed this is true, that habits define how we succeed or fail at things. We are creatures of habit and we will do mostly things we are accustomed to, so we better make sure those are good things, positive things, productive things. That's why when I write my book on happiness, I focused on the habits that can make the biggest difference, mostly negative habits that can and should be turned into positive habits.
I had to agree that Dr. Sahnnon Reese's Life is Abundant (and all of ours are, too) …
Those are ten great reasons why your life is abundant. Even if you stopped after the first two – I am healthy and strong, and I have what I need – your life is abundant. The rest are all great, too, wonderful bonuses. But the fact that even the "poor" people in North America and Europe are rich beyond the wildest dreams of our great-great-great-great-great-grand-parents is enough to make us abundant.
I could go on and on about materialism run amok, but The Cyber Monday No Show did a pretty good job for me. I just added a few words…
Bravo! The last thing our spoiled-brat society that is drowning in overconsumption needs is a holiday dedicated to shopping. Which, unfortunately, is overshadowing the very holiday on which we are supposed to feel gratitude for our overabundance. When greed battles gratitude, look who wins. People may say with words that they support the Occupy Wall Street protesters, but Black Friday and Cyber Monday prove that they would much rather feed the beast than tame it.
On Accepting Inconveniences as a Part of Life, I added this…
Beautiful. I have always said that the reason we get sick is so as to appreciate our health the rest of the time. And the reason we have winter, is so we can appreciate the summer (I still haven't reasoned away why we need 5-6 months of winter, but that's another story).
And I got mushy (no, that doesn't happen very often!) at Kevin's 20 Things I'm Thankful for this Thanksgiving post …
Kevin, a wonderful list of things to be grateful for, and I think I see my name between the lines there. I can say wholeheartedly that it goes two ways; the "cyber friends who helped make my blogging career possible" are just as grateful for your ongoing support. It has been said before, but in many ways I feel we are more like a family than folks who work together in offices. We have all the support and none of the office politics. Happy Thanksgiving.
There is more great self help reading at Self Help Magazine.