Welcome to the 50th edition of the Lifestyle Carnival.  This is the Happy Relaunch Edition, because it coincides with the relaunch of this blog.  We have moved it from the sub-domain to the main domain for extra exposure.  In the weeks ahead, the entire look of the blog will be upgraded, too.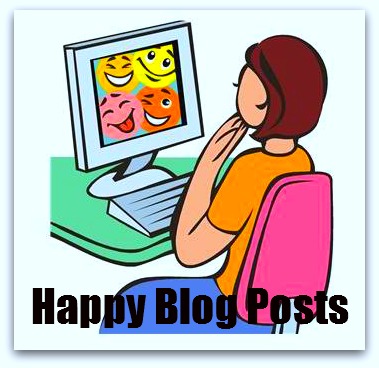 TRAVEL
Melody @ Vacilando writes fun – Although we have created this fun and weird existence, living abroad and traveling on our 35′ sailboat, sometimes, believe it or not, we have to remind ourselves to have FUN.
Greg @ Club Thrifty writes Planning Ahead: The Advantages of Life Planning – OK, so we may take planning ahead to a whole new section of Crazy Town. Still, planning ahead can benefit your life in many ways. Find out how inside!
Steve @ Grocery Alerts writes Guide to Cross Border Shopping for Canadians – Many Canadians cross border shop in the United States. This guide shares tips on how much you can bring back, what you can bring and useful websites.
Jason Hull @ Hull Financial Planning writes Do FBAR and FATCA Affect You if You Plan on Becoming an Expatriate? – If you plan on becoming a backpacking vagabond living in the steppes of Tajikistan, you'll still need money to live on. Will the long arm of the IRS touch you? Here's how to stay in their good graces if you want to be an expat.
HEALTH
Robert @ Kids Ain't Cheap writes Choosing Daycare: Finding the Perfect Fit – Choosing a childcare provider is one of the hardest and most thought through decisions parents make. No one would argue that the ideal candidate for proving childcare are the parents, but in today's world, it is more common that both parents return to work after their child is born.
Stephan Ledain @ http://eternalremedy.com/ writes The Nice People – A parable of self-discovery on the topic of faith.
Miss T. @ Prairie Eco Thrifter writes Spring Cleaning Tasks to Get a Head Start On – I actually enjoy the thought of spring cleaning. There is something about the thought of being organized and starting a season off on the right (clean) foot that is satisfying. However, I find that when I start spring cleaning, I am usually surprised by how much work it is.
ENTERTAINMENT
Jules Wilson @ Fat Guy,Skinny Wallet writes My New Sony NWZ-W262 Walkman From Klout! – The Sony NWZ-W262 Walkman wireless MP3 player recently came into my possession, and so far I love it! You can read my first impressions & see a video of the unboxing
Tushar @ Finance TUBE writes Are smart TV's worth it? – Consumer technology evolves at such a rapid rate these days that your tech is probably out-dated by the time you've managed to save up for it. Advertising sometimes manages to convince you to save up for gear neither need nor want.
WEALTH AND RETIREMENT
CAPI @ Creating a Passive Income writes Fact or Fiction: 5 Passive Income Myths – Looking into starting a passive income? Before you try, it's important to know the facts and falsehoods. Here are 5 passive income myths and tips.
Michael @ Financial Ramblings writes Dirty Money and Spending Behavior – Looking for new ways to save money? Consider asking for new bills the next time you withdraw money at the bank. While it's well-accepted that currency denomination influences spending, there's now evidence that the appearance of your money may be even more important.
Dividend Growth Investor @ Dividend Growth Investor writes Five Things to Look For in a Real Estate Investment Trust – There are five factors I analyze at a REIT, before putting my money to work in the sector. I used three REIT's I own in this exercise in order to illustrate my strategy in action.
Bryan @ Gajizmo.com writes Best Paying Jobs For Women – Gender inequality is still an issue in America, but there are still certain careers that minimize the compensation gap and offer men and women relatively the same advancement. Healthcare continues to dominate the list of best paying industries for women, but what other jobs offer the highest pay?
MMD @ My Money Design writes Reader Debate – Would You Borrow Money to Invest in Stocks? – If real estate investors use other people's cash to finance their investments, would it be wise for stock investors to borrow money to invest in stocks?
Arnel Ariate @ Money Soldiers writes 3 of the Best Budgeting Tips for Contractors – These are things that you need to do in order to stretch your cash in any job. Budgeting is an essential part of any financial plan and preparing a budget is essential to your contracting business.
Marvin @ Brick By Brick Investing writes Ridiculous Young Entitled Generation – My personal rant about a highschool senior who fills entitled to an Ivy League education.
Peter @ Bible Money Matters writes Work-Life Balance: More Time and Less Money – I started making more time for my son, but that pushed some work later into the night. It isn't bad on some days. But between my full-time job and my side hustle, I can certainly see my side income slipping. Finally, I just decided that there were certain things I wanted to do, and that I wasn't going to let the idea of making money overtake my family life.
Lynn @ Wallet Blog writes Home Warranties: Worth the Price? – A home warranty/home protection plan is a service contract that protects many of the appliances or systems (heating, plumbing, air conditioning) in your house in case they fail. They can serve as a security blanket of sorts to homeowners, particularly if you're purchasing a home that is older or hasn't had much in the way of upkeep over the past number of years.
Nick @ A Young Pro writes Recent Graduate Budget Infographic – I discuss the merits of an infographic aimed at helping recent graduates learn the basics of money management.
John S @ Frugal Rules writes Taking the Plunge: What the Hell Have I Done? – You learn a lot about yourself when pressed up against a wall. I found myself in this situation last summer after starting our business. By persevering through it I was able to grow and seeing the value of not giving up on oneself
Marie at FamilyMoneyValues @ Family Money Values writes WOMEN NEED MORE ECONOMIC POWER – Lack of economic power has forced women into lives of sexual slavery. Lack of economic power has caused women to stay in abusive relationships.Lack of economic power has caused women to lack access to educational opportunities.
Justin @ The Frugal Path writes Find Your Financial path – Sometimes the hardest step is the very first one that you must take. This can be especially true with personal finances.
Glen @ Monster Piggy Bank @ Monster Piggy Bank writes Time is Money – What are you Sacrificing for Money? – What are you sacrificing for money? Is it Time? Or perhaps physical or mental health? It is a question that I think many people don't bother to ask themselves, as they don't feel that they are sacrificing anything.
Jacob @ Cash Cow Couple writes Why You Probably Can't Afford a Dog – Unless you've stashed a mound of cash in the doggy fund, you should probably take a good hard look at the total cost of owning a new dog.
Mr.CBB @ Canadian Budget Binder writes Life, Money and Retirement-Skype Doesn't Reach Heaven – Sometimes we need to ask ourselves why we work so hard for all the money we make and whether we are spending our time wisely. Pouring your life into one basket risks leaving behind potential memories that you might not be able to go back and get. Take time to evaluate your life, your priorities and your future.
Edward Antrobus @ Edward Antrobus writes Could You Live on Minimum Wage? – 4.4 million Americans live on minimum wage. SPENT is a game designed to show the tough choices made everyday by the working poor.
HOBBIES
Lazy Man @ Lazy Man and Money writes Thank You. I See You. – To the amazement of my fellow bloggers, I try to respond to every comment I get. It makes me sad when I see someone leave a comment saying, that they've been reading for years, but never left a comment. We can't share a moment, if I can't see you. If you have a question for me reach out and contact me… let's connect.
Carolyn Henderson @ This Woman Writes writes Bruce Willis Knitting – Anyone who thinks that knitting is a sedentary, boring hobby doesn't go about it the way I do.
CheapSKate @ ConsumerFu writes 25 Ways to Upcycle – At ConsumerFu we love turning trash into treasure. Don' t miss this compilation of some of our favorite finds on Twitter.
Little House @ Little House in the Valley writes Making the Most of Your Small Garden Spaces – The good news is that with a few simple updates, you can create a beautiful garden, in spaces both big and small. Here's a look at how.
GOOD EATS
eemusings @ NZ Muse writes Boyfriend in the kitchen: Beef and mushroom noodles –
Tamar @ DeviledEggs101.com writes No Mayo And Deviled Eggs – Like all our other favorite recipes, it is important to be able to substitute unhealthy ingredients with healthier ones. With summer around the corner, many of us are trying to shape up and trim down for bikini season. Here is a Deviled Eggs recipe that replaces mayo with healthier alternatives.
Alexis @ FITnancials writes Stuffed Bell Peppers Recipe – Hello everyone! I am here to share with you one of my new favorite recipes. My boyfriend and I were recently talking about how we don't really eat too healthy when we are together, so we decided to start making healthy dishes at home instead of eating out. Our first dish together was Stuffed Bell Peppers. This recipe was so delicious!
We hope you enjoyed this edition of the Lifestyle Carnival.  If you have a blog post to share you can submit it to the next edition using this handy carnival submission form.