Did you play with your kids yesterday? True, it was the middle of the week, and you did get home late from work, and there were so many things to do around the house.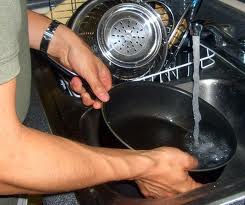 It is so easy to get caught up in the little things we feel we ought to do, without thinking about what is more important. If we actually stop to think about what we want in life, we might rearrange our entire schedules.
What comes first playing with your kids, or washing dishes? Playing with your kids, or painting the window sill? Playing with your kids, or finishing an important e-mail?
But it is not just about kids. It is about what you want put of life. It is easy to get distracted by a thousand little things close at hand. But that often blinds us to what really matters. So what does really matter in your life? And are you making time for it, or are you filling your time with a thousand less-important matters?
"How did it get so late so soon? It's night before it's afternoon. December is here before it's June. My goodness how the time has flewn. How did it get so late so soon?"
by Dr. Seuss