Whatever you wish to do, do it well. Perseverance is the only way to see it through to the end.
A few years ago, I scaled Mount Washington, the highest peak east of the Mississippi.
The last section of the hike was spent trying to find some kind of path over a huge pile of rocks that seemed to have been dumped on top of the mountain from the heavens. We would look ahead and see about 50 yards up before the rocks faded completely into the clouds.
After climbing 50 yards up, we would look up and again see about 50 yards ahead before the rocks faded into the clouds. This continued for 2 hours, but it began to seem endless, like we were trapped in the twilight zone.
And the drizzle didn't stop all the while.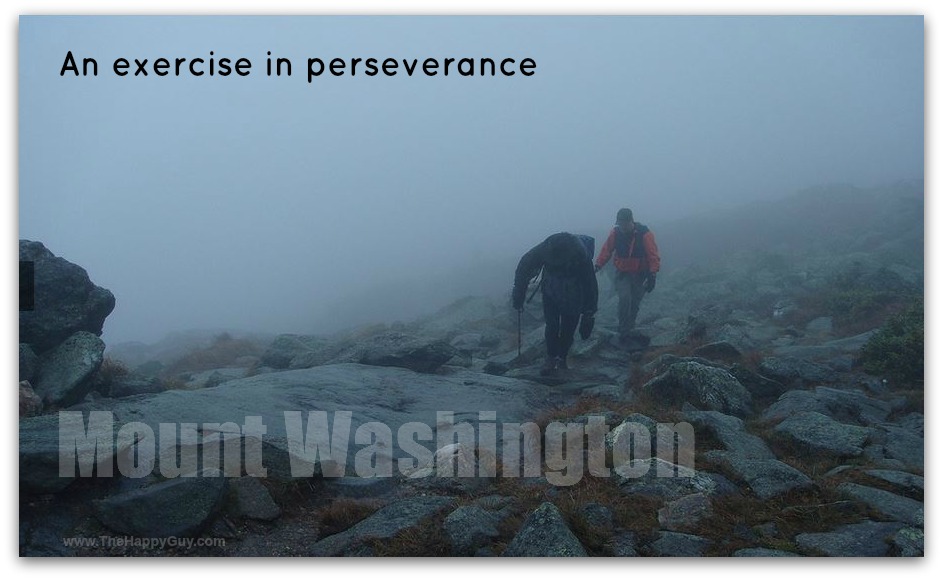 Only one thing keeps a person going when the road seems endless: perseverance. And there are many roads in life that seem endless. Remember the goal, the reward at the end. Then take a step. Then one more step. And then another. Eventually, if you keep taking steps, you will get there.
By the way, my reward was to get literally blown off my feet by the gusts of wind and hail at the summit (but I clung on to the sign post, so I never actually fell).  But we  did it, and success is sometimes its own reward.
Try reaching for the stars.  It feels great.