Chantalyne "practiced" a few songs at the new Preston Farmer's Market.  She was one of five students of vocal coach Annabelle Séguin to perform on a rainy Saturday afternoon.
Chantalyne sang seven songs:
Time to say goodbye (which had previously earned her the title of Vars Idol)
Holding out for a hero (duet)
Blown away (below)
The cup song (the five girls together)
Don't cry out loud (below)
Jar of hearts (duet)
Hallelujah
There was no rehearsal for this show; it was just a practice in public, and a chance for some of the girls to jam together, too.  Thanks to Annabelle for setting this up and to the Preston Farmer's Market for hosting us.
Here are two of the songs Chantalyne sang..
Lyrics for Blown Away, by Carrie Underwood
Dry lightning cracks across the skies
Those storm clouds gather in her eyes
Her daddy was a mean old mister
Mama was an angel in the ground
The weather man called for a twister
She prayed blow it down
There's not enough rain in Oklahoma
To wash the sins out of that house
There's not enough wind in Oklahoma
To rip the nails out of the past
[Chorus:]
Shatter every window 'til it's all blown away,
Every brick, every board, every slamming door blown away
'Til there's nothing left standing, nothing left of yesterday
Every tear-soaked whiskey memory blown away,
Blown away
She heard those sirens screaming out
Her daddy laid there passed out on the couch
She locked herself in the cellar
Listened to the screaming of the wind
Some people call it taking shelter
She called it sweet revenge
[Chorus:]
Shatter every window 'til it's all blown away,
Every brick, every board, every slamming door blown away
'Til there's nothing left standing, nothing left of yesterday
Every tear-soaked whiskey memory blown away,
Blown away
There's not enough rain in Oklahoma
To wash the sins out of that house
There's not enough wind in Oklahoma
To rip the nails out of the past
Shatter every window 'til it's all blown away (blown away)
Every brick, every board, every slamming door blown away (blown away)
'Til there's nothing left standing, nothing left of yesterday (blown away)
Every tear-soaked whiskey memory blown away,
Blown away, blown away, blown away, blown away, blown away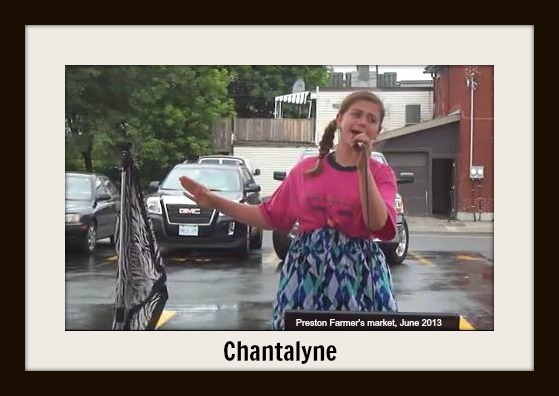 Lyrics for Don't Cry Out Loud, by Melissa Manchester
Baby cried the day the circus came to town
'cause she didn't want parades just passin' by her
So she painted on a smile and took up with some clown
While she danced without a net upon the wire
I know a lot about 'er 'cause, you see
Baby is an awful lot like me
Don't cry out loud
Just keep it inside, learn how to hide your feelings
Fly high and proud
And if you should fall, remember you almost had it all
Baby saw that when they pulled that big top down
They left behind her dreams among the litter
The different kind of love she thought she'd found
There was nothin' left but sawdust and some glitter
But baby can't be broken 'cause you see
She had the finest teacher-that was me-I told 'er
Don't cry out loud
Just keep it inside and learn how to hide your feelings
Fly high and proud
And if you should fall, remember you almost had it all
Don't cry out loud
Just keep it inside and learn how to hide your feelings
Fly high and proud
And if you should fall, remember you almost made it
Don't cry out loud
Just keep it inside and learn how to hide your feelings
Fly high and proud
And if you should fall, remember you almost had it all