The Happy Guy is David Leonhardt. If you don't want to read the story of how that happened to him, please skip to the next section.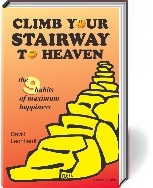 David had just written is book, Climb Your Stairway to Heaven: the nine habits of maximum happiness. He had ambitions to become a motivational speaker, and he was attending networking meetings to try to land gigs.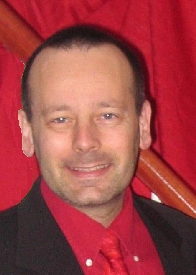 It just so happened that, as a result of his networking, he was approached to write a column in an upcoming magazine (that never got off the ground, unfortunately), and the column was to be called "The Happy Guy".
One fateful day, he attended a networking meeting, and introduced himself as "David Leonhardt, The Happy Guy". After the meeting, several people recalled his name…"The Happy Guy". Nobody remembered that he was also "David Leonhardt". Two hours later, www.TheHappyGuy.com was registered.
The Happy Guy Dot Com
This website has undergone many changes since then. These days, we write about living "the good life". This means…
Being happy, self-fulfilled, at peace with oneself and the world around.
Protecting and enhancing one's health.
Efficiently using one's monetary resources.
Other stuff that might be fun or that we just want to share.
Advertising Disclosure
We do accept money and other forms of compensation to post ads, for sponsored posts, and to write reviews and sponsor giveaways. We hope to become filthy rich from advertising, but we'll settle for keeping the wolf from blowing down the door.
We are upfront with advertisers that their products better be good if they purchase a review, because we are not about to lie to our readers. Period. We do not accept money for a specific opinion; all opinions published on this blog are the opinions of the individual writers. We will not review a product we expect will review poorly.
Comments are the opinions of the commenters; we will publish any relevant non-spam comments, unless we believe them to be illegal or insulting. We will take measures to keep comments in good taste.
Any specifics about a product that is not an observation by the writer should be verified with the product provider. This is a caveat emptor.
Shipment of any products or prizes are strictly the responsibility of the sponsor of the giveaway.
If you want to purchase advertising or any form of publicity, let us know.
Contact us
We are always happy to hear from our readers, so please feel free to contact us. While we are always excited to receive your messages by carrier pigeon or Pony Express, we have nevertheless included the handy form below for your entertainment pleasure.
Meanwhile, you can follow David on…
Twitter | FaceBook | Pinterest | LinkedIn | Tumblr
View his other social profiles at…